Primary Care Question Bank Monthly Subscription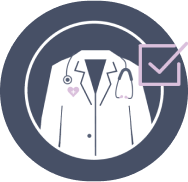 Designed specifically for FNP and AGPCNP students, our Primary Care Question Bank features a collection of approximately 1,500 questions that you can access anytime, anywhere. Think of it like "Who Wants to Be a Millionaire," only real-deal NP style! Our question bank is tailored to cover the content needed for both AANP and ANCC certifications, making it the perfect study resource for aspiring Family Nurse Practitioners (FNPs) and Adult-Gerontology Nurse Practitioners (AGNPs).
What's included:
NEW

Mobile app now available!


With our new iOS app, your favorite NP Qbank is now mobile so you can practice whenever and wherever you need to! And don't worry, your progress is saved so you can switch between your laptop, iPad, and iPhone with ease.

UPDATED

3 Practice Exams


Test your knowledge with an extremely similar exam-day experience. Each exam contains 150-175 unique, brand-new questions. Currently available only on desktop devices.
Extensive Question Library

Access a vast collection of approximately 1,500 total questions - 1,000 in the Qbank and 500 in the exams - covering the core content areas for FNP and AGNP exams!
Aligned with AANP and ANCC

Aligns with the guidelines and standards set by both AANP and ANCC, ensuring all content is relevant and reflective of the exam requirements.
Comprehensive Topic Breakdown

Questions are organized by body system, allowing you to focus your practice and review specific areas.
Customizable Practice Sets

Create personalized practice sets that align with your specific needs to target weak areas and concentrate your studying efforts.
Flexible Practice Modes

Choose between Tutor Mode, where you receive immediate answers and explanations as you progress, or Exam Mode, which replicates the exam day experience.
This course is a monthly subscription that renews every 30 days. You are responsible for canceling your membership within your account when it is no longer needed.
Practice Like It's Exam Day
Get yourself ready to test with representative exams and mobile-friendly practice questions that are as close as you can get to the real thing!
Built for On-The Go
Easily transition from studying at home to studying on-the-go with the new SMNP Qbank app. Your progress is saved between desktop and mobile so you won't miss a beat!
Personalize Your Practice
Customize your practice sets to meet your needs with options to change the size, time to complete, subjects covered, and question type.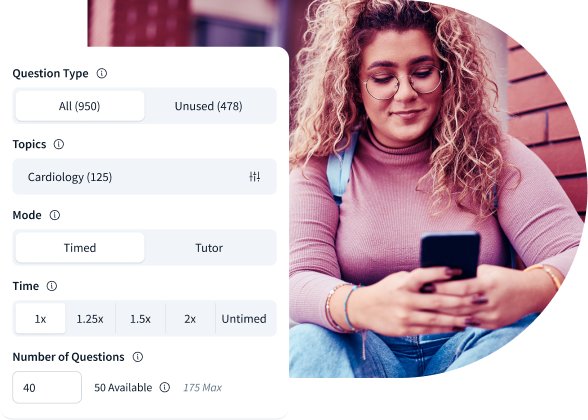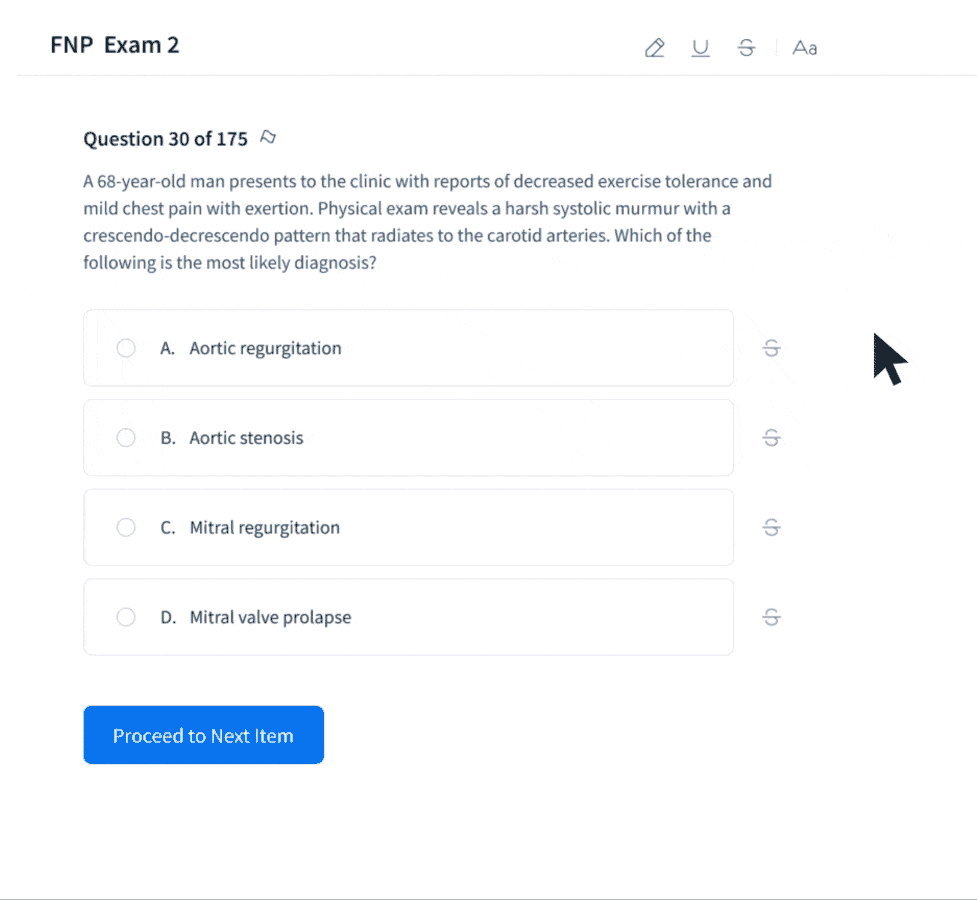 Exam-Like Experience
Our Qbank closely mimics the board-exam experience with similar features like highlight, underline, strikethrough, and flagging. You'll know exactly what to expect come exam day — one less thing to stress about!