Job Hunt Course: How to Thrive After You Pass Your Boards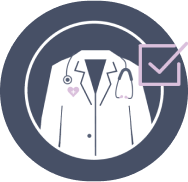 Wondering how to make the nurse practitioner job search easier? Imagine having the exact tools and skills you need to not only find your dream nursing job but also genuinely thrive as a nurse practitioner once you get that job as a medical professional. Imagine loving the hunt for job opportunities and genuinely being excited about it because you've been able to shift your mindset to actually see there are jobs out there, and maybe before this course, you just haven't been looking in the right places. This new course will give you the strategy you need to do all of these things!
I designed this course with the new grad nurse practitioner in mind! It's time to get you into the mindset that you deserve your dream job - not just any job opportunity out there. I know many of you have heard scary stories about rejection and over- saturation, but I am here to help you conquer those limiting beliefs every step of the way! In this course, I discuss the ins and outs of the entire process of looking for nursing job opportunities from start to finish to help you overcome all of those job search and nursing career obstacles.
What's included:
6-month access to course materials
Rapid fire questions
Debunking myths
Building resumes and cover letters
Potential interview questions
List of follow up interview questions
Your "List of Tangibles"
Three steps to ease the emotional toll of job searching
Items to negotiate for in your contract
Identifying red flags
Eligibility for 5.0 contact hours
BONUS: Mock Interview!